Fully Trained. Fully Certified. Fully Innovative.
Dr. Brent is a double board-certified plastic and reconstructive surgeon practicing in Santa Barbara and Beverly Hills. From the beginning, Dr. Brent knew he would settle for nothing less than the best. Every step of his training was conducted at esteemed locations where he could learn from the very best. The places Dr. Brent trained and learned include:
Harvard University
Yale University
UCSF
UCLA
SCHEDULE YOUR CONSULTATION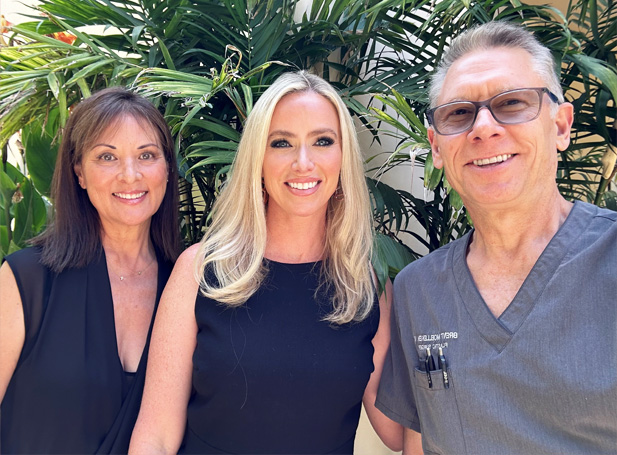 He also maintains double board certification and is a member of both the American Board of Plastic Surgery and the American Society for Aesthetic Plastic Surgery. In addition, he maintains the prestigious F.A.C.S. degree to further establish his expertise. And finally, he is one of three specialty-trained surgeons in the world to complete the year-long Aesthetic Surgery Fellowship at UCLA.
Beyond his training, Dr. Brent has continued to develop and improve every procedure he offers. He regularly trains in new techniques and technology as they become available. With a tireless commitment to providing the best results possible, he has even developed several signature techniques.
Signature Techniques. Unparalleled Results.
Dr. Brent aims to always be at the forefront of plastic surgery. That is why he tirelessly aims to improve every procedure and treatment he offers to deliver the results his patients deserve.
He stays up to date with every advance in the cosmetic surgery field, always using the latest techniques for his procedures. Beyond that, he has developed several signature techniques for unmatched results. Using his experience and thorough knowledge of anatomy, he perfected several methods to enhance traditional surgeries.
His signature procedures include:
LiveFill autologous fat-fascial grafts
USIC and LUSIC cheeklifts
360 Facelift
Hybrid Tummy Tuck
And more
Patient-Centered Approach
This is your moment to shine, so Dr. Brent ensures you are central to every step of your plastic surgery experience. Your needs and personal goals are the foundation upon which he builds a unique treatment plan for every single patient. There is never a one-size-fits-all approach, even for the simplest of treatments. Dr. Brent understands that every patient is unique. So every procedure should be as well.
Dr. Brent will be at your side for every moment of your aesthetic journey. And he is always happen to answer any questions or concerns you might have, keeping you fully informed. He believes in delivering a professional and informed experience paired with care and attention.
Dr. Brent maintains an active presence in the medical field as well. He continues to publish his innovations and studies in peer-reviewed journals. He believes that every step forward he makes in his field should be shared, allowing the field of plastic surgery to continue to grow and build upon each other's knowledge. From plastic surgery journals to international presentations, Dr. Brent continues to stay active and do his part to help the medical field grow.
And his efforts have often paid off. In addition to publication, he has been selected as a top surgeon by multiple agencies around the county. These include:
Marquis' Who's Who in America's Top Plastic Surgeons in Los Angeles
LA Magazine's "Top Doctors in Los Angeles"
Numerous Top Doctors Lists, including in Vogue magazine
He has also made appearances on numerous television programs and prints magazines, including:
New York Times
Los Angeles Times
People Magazine
Oprah, CNN, BBC, NBC, CBS, MTV, E! Entertainment, and more